OUR MAIN OBJECTIVE
Outreach (Artist in Residence/Art Literacy)
 The two organizers of Soulflags met to teach in 2012 and eventually lead the Art Literacy program from 2014-2019 at a local elementary school in Oregon City.
After volunteering for many years, organizing special events like Math, Art, Science and Health (MASH) Night, overseeing special Artist-In-Residence projects at the school, creating special art pieces and just plain loving to work with young aspiring artists – the organizers started their own venture of creating a non-profit so all kids the opportunity to explore art and be educated in the arts provides the students with the chance and ability to express their artistic self.  Soulflags Outreach opportunities include Artist in Residence programs and Art Literacy Education (ALE). Students in ALE will learn about the artist (past or present) and then explore/create an art project associated with the artist using mixed media (watercolors, acrylics, clay, etc.). Contact Soulflags for more information.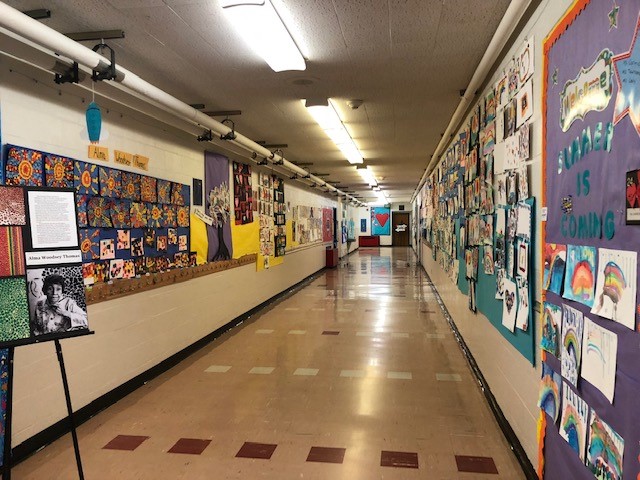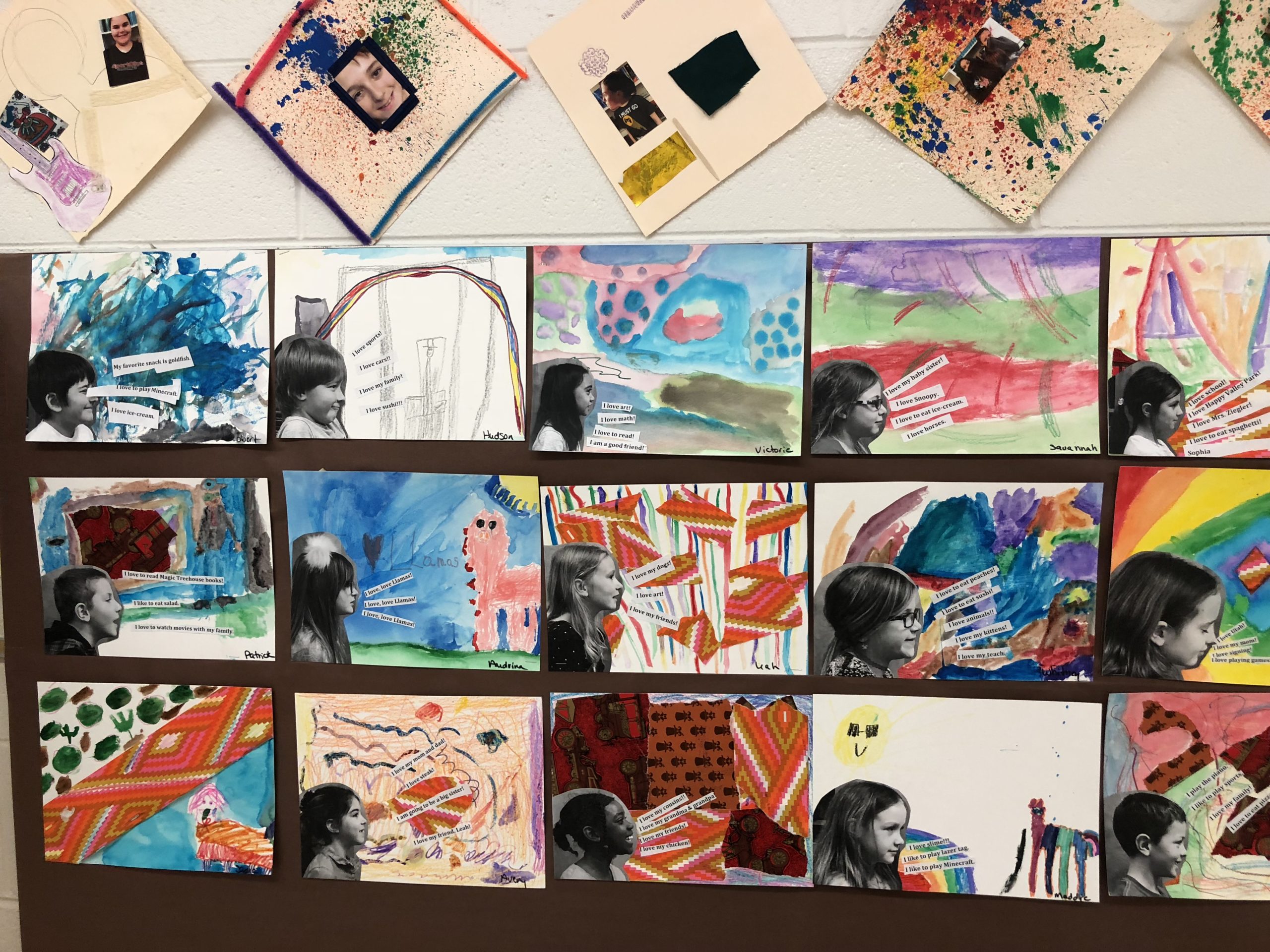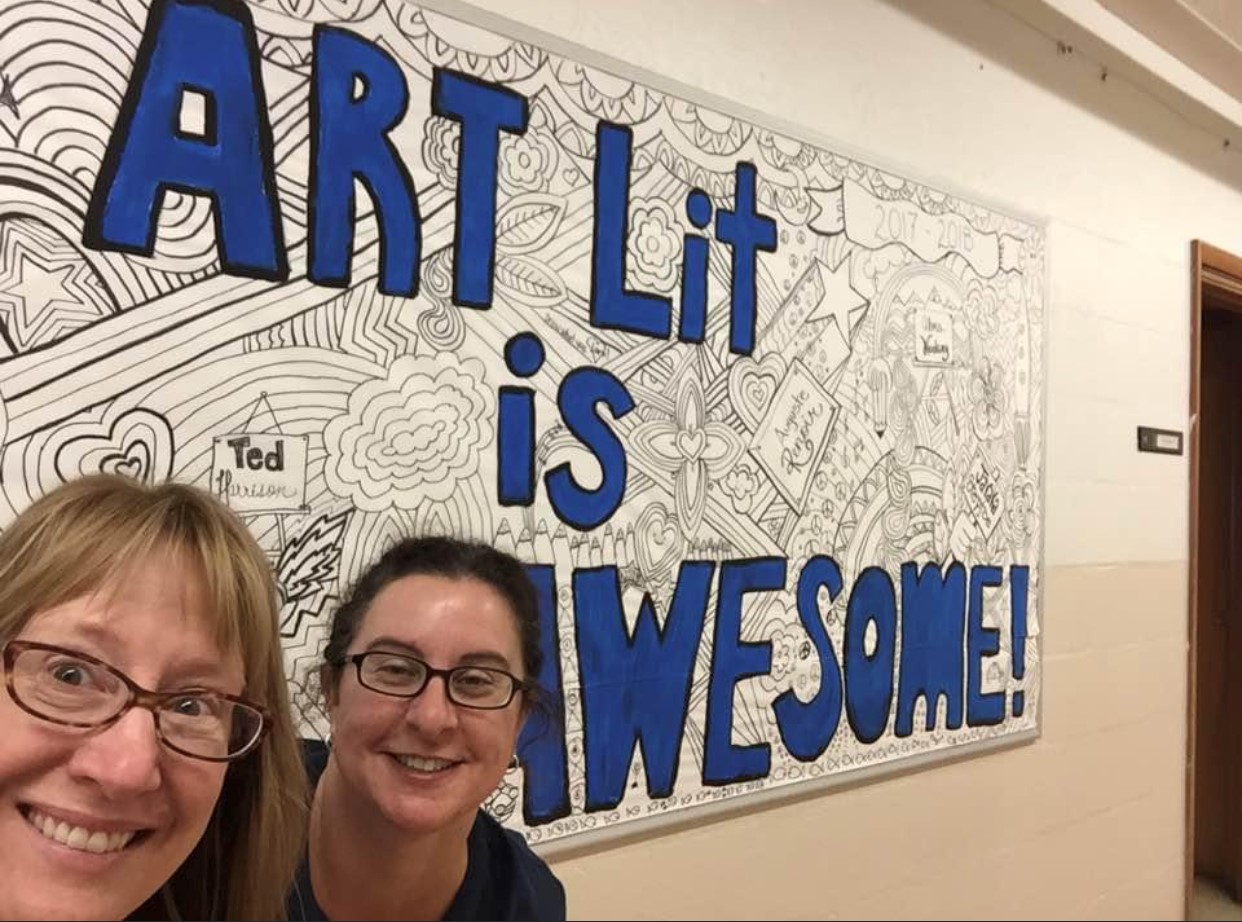 Soulflags founders volunteered and eventually organized the Art Literacy program at a local elementary school.  Students studied a mix of 7 different artists (historic and current) over the school year.  Soulflags founders trained volunteers and provided resources and material to volunteers.  Volunteers would coordinate with teachers and provide a lesson once every month or two.  Art work remained at the school and would be displayed near the end of the school year – pairing it with Math, Science and Health.  Math, Art, Science and Health (MASH) was created and has been a tradition at the school for many years.  Art is beautiful and seeing the school filled with the students creations is inspiring and amazing to witness.  We hope you would be interested in getting your school organized with our Art Literacy and/or Artist in Residence program. Contact Soulflags for more information.
Student General Passes
Soulflags has available punch cards from 5 to 10 visits for students to spread throughout the year.  Monthly membership is available for students as well with a limit of 4 visits (classes/drop-ins during Open Studio) per month.  Similar to our Art Literacy program, our Art Education and Exploration (AEE) will focus on an Artist of the Month with different art projects associated with the particular artist.  Please visit our calendar for upcoming classes.